Wendy J. Cox, Esq.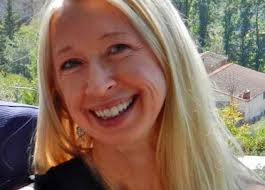 Wendy Cox is an attorney in Sarasota, Florida, practicing at Wendy Cox Law, P.L.  She started her legal career as a trial attorney in Minnesota in 1989 where she focused on personal injury and insurance litigation. Recently she obtained her Florida license and has represented foster and at-risk children on a pro-bono basis in dependency court.
In addition to her law practice, for the past fifteen years, Wendy has been engaged with the non-profit sector and has developed an expertise in fundraising.  She has worked for several global non-profit organizations including Opportunity International and World Vision, where she has developed and implemented strategies to enhance major donor engagement.
On a local level, Wendy has served as a Guardian ad Litem in Sarasota County and serves on the Children's Guardian Fund advisory board.  She is also active with the Sarasota League of Women Voters.  On a global level, she has been a volunteer advocate for International Justice Mission whose goal is to rescue and seek justice for victims of sex trafficking, slavery, and other violent oppression.
Wendy's personal mission is to experience and share the joy that comes with generously sharing our time, skills and resources to advocate for justice in our community and around the world.