Todd R. McPharlin, Esq.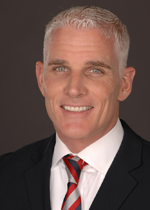 Todd McPharlin is committed to the representation of those injured by reckless drivers, automotive manufacturers, medical device and pharmaceutical companies, tobacco companies, HMOs and insurance companies. Additional areas of practice include negligent security, unsafe and dangerous workplaces, defective construction equipment, medical malpractice and insurance coverage disputes.
Todd began his professional career as an Assistant State Public Defender for the 17th Judicial Circuit in Broward County, Florida. During his tenure there, he represented hundreds of clients and gained valuable courtroom and trial experience in the misdemeanor and felony divisions. Through hard work and dedication, Todd has been instrumental in obtaining numerous multi-million dollar verdicts and settlements on behalf of his clients.
Todd, his wife, and his firm are dedicated to advocacy for all children, especially those in foster care. They are instrumental in the fundraising efforts for the Tracey McPharlin Initiative, a recruitment effort and training for attorneys willing to work pro bono for children going through dependency court.