The Casey Family Programs Review of Child Fatalities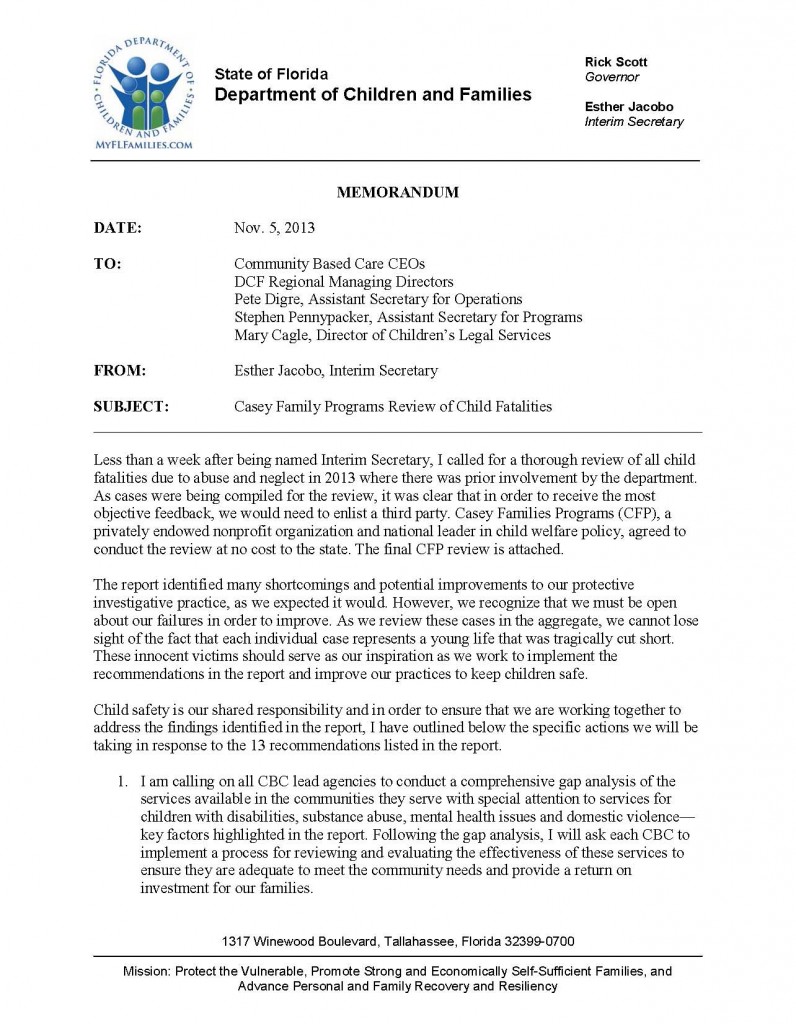 The Department of Children and Families commissioned a report by the respected Casey Family Programs–a national operating foundation based in Seattle, works to provide and improve foster care systems– after the Herald revealed that at least 20 children from families with DCF histories had died in Florida over the spring and summer.
The report was released to a Florida Senate committee in Tallahassee.
Click the thumbnail to read the report and DCF"s response!