Spreading a little love for Christmas
Written by
Ashley "Moniece" Jackson
Special to the Chronicle
The pride I feel in my organization is overwhelming. Florida Youth SHINE (FYS) is a statewide, youth driven, advocacy organization composed of extraordinary former foster care youth whose primary goal is to advocate for the current foster youth in care. We strive to encourage, improve, educate, and support our brothers and sisters still fighting for survival in the system.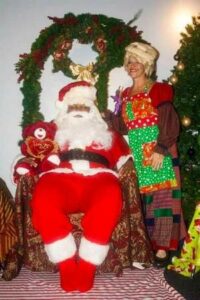 This year the Tallahassee chapter of Florida Youth SHINE hosted our 3rd Annual Holiday Party/Talent Show for teens and young adults in foster care (former and current) in Leon County and the surrounding area. A gift from us you might say, because we know firsthand that many foster children do not have a home or family to share the Christmas holidays with. We aimed to see all smiling faces at this event and we indeed accomplished our goal. The holiday party was a great success, with the help of Tallahassee's own FYS members, mentors, and local community volunteers we made this holiday season very bright for these incredible foster youth.
The biggest hit of the night was the talent show, where foster children from group homes such as Boys Town of North Florida, Inspire, and Home of Dreams shared with us their many talents, and quite talented these young children are. Ranging from ages 10-17 the night was full of singing, dancing, spoken word, laughs and cheers.
As I said before, the pride I feel in my organization is overwhelming (Florida Youth SHINE Tallahassee Chapter Stand up!). Thank you for all the hard work and dedication you put into making this Christmas a bright one for these foster youth. A very special thank you to BJ's Party House who provided a great source of wholesome family entertainment by sending certified professionals to provide face painting, balloon art, and a spectacular fire show at the Holiday Party.
There are many other community volunteers to thank, from Big Bend Community Based Care, Children's Home Society, and Junior League, and we do just that: "Thank you", but the biggest praise tonight would have to go to my organization, Florida Youth Shine Tallahassee Chapter, and our mentor Becky Pengelley. FYS Leaders Thomas and John Fair, Victoria Jackson, Michael Williams, Brian Williams and many other important former foster youth helped put together a wonderful event for all the foster children.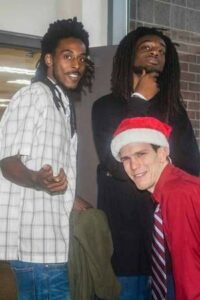 For those of you who missed out on this special event, don't worry we will be back again next year with our 4th Annual Holiday Party for foster youth in Tallahassee. Merry Christmas to all but, remember, don't save it all for Christmas day: foster children need a loving family, especially doing times like this. Change a Life, Love A Foster Child.
http://www.tallahassee.com/apps/pbcs.dll/article?AID=2012312270015&gcheck=1