Maria Batista – Florida Youth SHINE Statewide Coordinator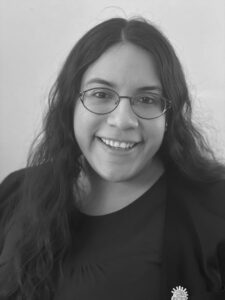 Maria Batista has joined the Florida's Children First staff as the Florida Youth SHINE Statewide Coordinator. Maria's professional and educational background coupled with her lived experience in the foster care system equips her with the tools, skills, and perspective to empower youth to become leaders and advocates around the State of Florida.
Maria received her bachelor's degree in Social Work from Florida International University. Prior to this role, Maria worked at the Guardian ad Litem program and with youth experiencing homelessness at Vita Nova.
Maria is a dedicated advocate and speaker for child welfare reform. She has worked on key legislation and policies that have improved thousands of children's lives in care. Her passion and advocacy journey began right here in Florida Youth SHINE as a teenager, when she became a member of Florida Youth SHINE. Growing up, Maria spent seven years in the Florida Foster Care system and saw the injustices that youth experienced first-hand. That drove her to devote her career to empowering youth to use their voices and lived expertise to make positive change in the foster care system while providing a safe and inclusive environment for all youth who have experienced the foster care system.
With her years of experience with FYS, she has seen how youth are the movers and shakers and the ones who are committed to improving the foster care system.  Maria is ecstatic to join the Florida's Children First Team in this role, and provide opportunities to ensure youth have an authentic voice and are included in all discussions and decisions about the child welfare system and their lives.
Please Contact Maria HERE.