Lia Paul – Office Manager & Bookeeper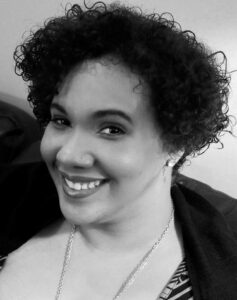 Lia joined the Florida's Children First (FCF) family in February 2014 after relocating to Broward County from Miami-Dade. In addition to managing the office, she also handles the bookkeeping, human resources, payroll and graphic design needs for the office. Born in Chicago, she attended the University of Miami where she discovered her love for non-profit work and having the work she does count toward the greater good. Lia has a natural ability to analyze and organize anything, simplifying processes and saving a great deal of time and resources. 
She volunteers extensively for her church and has successfully home schooled two of her three children to graduation. In her free time she enjoys spending time with her family, singing at various South Florida entertainment venues, boutique catering and recipe development. Currently, she is also pursuing a degree in Graphic Design from the Art Institute of Pittsburgh. 
Lia is a true asset to our organization; enthusiastically keeping the office streamlined and running smoothly so that we can be our most effective in our mission to bring forth a positive change for all of Florida's foster children.
Email: lia.paul@floridaschildrenfirst.org
Phone: 954-796-0860