Florida Foster Care Revamped
Florida Foster Care – Revamped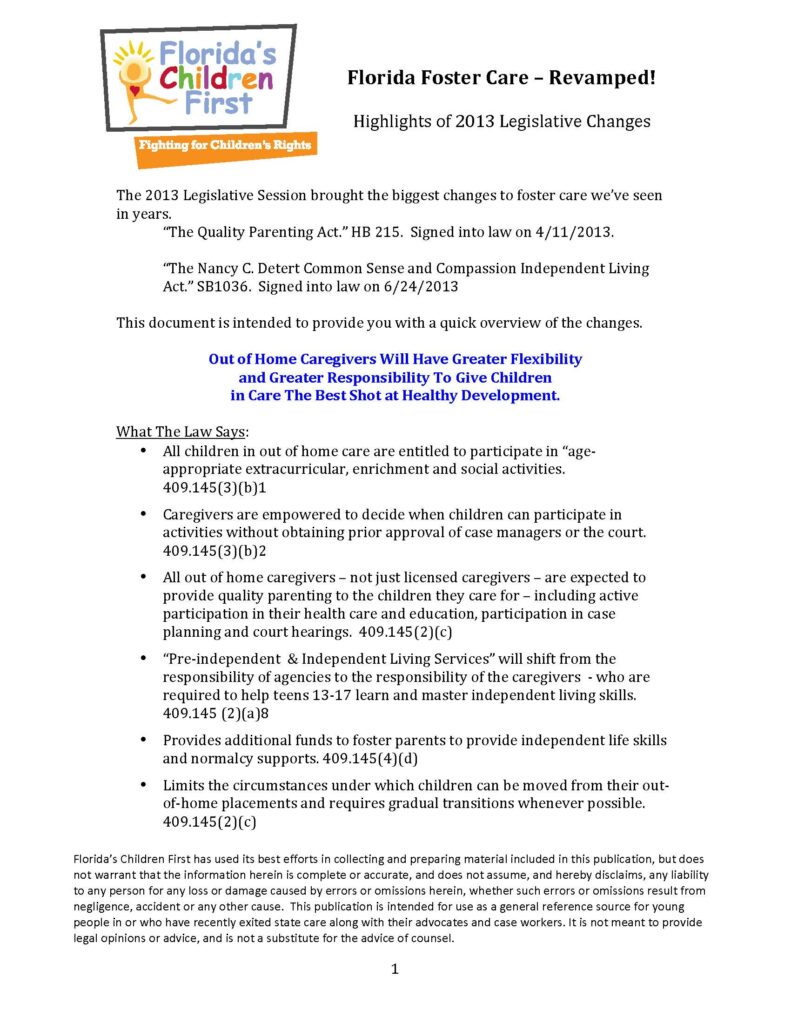 The 2013 Legislative Session brought the biggest changes to foster care we"ve seen in years:
"The Quality Parent Act," HB 215., was signed into law on April 11, 2013.
"The Nancy C. Detert Common Sense and Compassion Independent Lving Act," SB1036., was signed into law on June 24, 2013.
This document is intended to provide you with a quick overview of the changes.
Click the thumbnail to download the document.