Child Thrown From Bridge in Tampa Prompts New Look at DCF's Porous Safety Net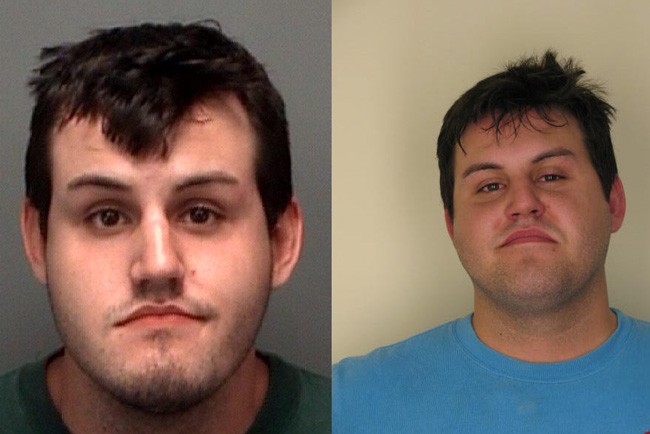 As the Tampa Bay area continues to reel from the death of 5-year-old Phoebe Jonchuck, whose father was charged with dropping her from a bridge last week, state leaders are looking for answers.
But records of the case reveal that many answers were already available — in the form of arrests that could have raised alarms at the state abuse hotline operated by the Florida Department of Children and Families.
"We definitely will be looking into the hotline," said state Sen. Eleanor Sobel, a Hollywood Democrat who chairs the Senate Children, Families and Elder Affairs Committee.
Hours before the girl's death, her father's lawyer called the hotline to express fears that John Jonchuck would harm Phoebe. Jonchuck had a lengthy arrest record, including multiple arrests for domestic violence and battery on Michelle Kerr, Phoebe's mother, stretching back to 2010, and one for battery on his mother, Michele Johnchuck, in 2013. He was also arrested for driving under the influence in 2013.
Additionally, Department of Children and Families records show that in 2012, child-protective investigators examined allegations that Jonchuck had choked Kerr, struck Phoebe, used the drug crystal meth and kicked open a door to extract Phoebe from a bedroom containing prescription drugs.
"(Jonchuck) has a criminal history that includes charges of aggravated assault with a deadly weapon, larceny and multiple domestic-violence charges," said a child-protective investigator's report. "The mother indicated on the last report that there had been domestic violence between her and the father."
Two days later, however, the investigation concluded that "the updated risk assessment for signs of present danger is low." Phoebe was then 2 years old.
Nonetheless, when the lawyer's call came in Wednesday, reporting that Jonchuck was "driving all over town in his pajamas with Phoebe" and "seems depressed and delusional," the hotline staff concluded the report "does not rise to the level of reasonable cause to suspect."
"I believe it was a judgment call that was lacking, given the history," Sobel said.
In theory, problems at the hotline had been addressed several years before.
In 2012, following another gruesome child murder, that of Nubia Barahona in 2011, the hotline was revamped so that frontline staff could quickly research a family's history and send crucial data to child-protective investigators. The 2012 Legislature appropriated $20 million to redesign the call center.
And last year, following a review by the non-profit Casey Family Programs of the deaths of 40 Florida children, lawmakers passed a sweeping reform law. It acknowledged that domestic violence, substance abuse and mental illness were potentially deadly factors, especially in the case of very young children.
"In addition to the lack of training in the area of domestic violence, equally disturbing is the fact that most people who work in the child-welfare system do not even have training in child development," Miami-Dade County dependency-court Judge Cindy Lederman said in an email this week. "Without the child development training, it is difficult to understand the ramifications of violence on children. The lack of training in both fields creates ignorance that is harmful to children."
So far Department of Children and Families Secretary Mike Carroll has changed the protocol at the hotline, so that if a caller alleges someone is having an acute mental-health episode, the department will immediately investigate. Now, frontline staffers are required to meet with the parent and potential victim within four hours.
Additionally, Carroll said Tuesday, adequate treatment services are needed to help troubled parents.
"The real root of the issue here, I think, is going to come around how we as a state deal with substance abuse and mental health in a family structure," he said. "We are dealing with a lot of broken families who have substance-abuse and mental-health issues over a long period of time."
A DCF Critical Incident Response Team is reviewing the Jonchuck case and will issue a report within 30 days.
Phoebe's funeral will be held Wednesday morning in Tampa.
–Margie Menzel, News Service of Florida