As DCF Considers Changes, Former Foster Youth Speak Out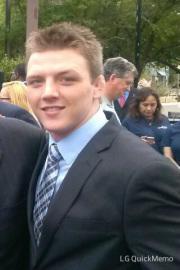 The Department of Children and Families' recent troubles took center stage at the group's Child Protection Summit this week in Orlando. The event drew record attendance with 2,500 guardians ad litem, DCF workers, and members of the justice system, along with a group of former foster kids who offered their take on issues facing the department.
In contrast to recent meetings about the rash of children who've died recently under the Department of Children and Families' watch, the Child Protection summit's kick off seemed more like a concert with music and cheering.
And while Interim DCF Secretary Esther Jacobo said she's glad to see that kind of passion, she said it's important to remember the challenges the group is facing.
"Before we talk about our promise, we need to speak several names. (LONG PAUSE) We speak their names because, through no fault of their own, they suffered and died. These are children who we collectively knew as a system of care. We start by speaking these names because they remind us of our challenge. They remind us of our commitment," Jacobo said.
And as DCF officials worked to change direction, several former foster kids talked about their own experiences and some changes they'd like to see. They're part of the group Florida Youth Shine, which had a hand in getting a piece of legislation nicked-named "the normalcy bill" passed last legislative session.  The measure gives foster parents more say in what their kids can or can't do, rather than having to get an okay from the courts. Daniel Pettus, a member of the group, said he thinks the new rule change will really help kids who are growing up in the foster care system now."
"It feels strange to ask someone if they want to hang out for the weekend or see a movie and you have to tell them 'yeah, I'd love to do that, let me go ask the judge and see if I can get that passed by Friday. So, it really veers you away from having a lot of friendships and the normal experiences that you can have." Pettus said.
This year, the group is pushing to make it easier for foster kids to get driver's licenses.  Right now, it's hard for foster kids to get licenses because they often don't stay at one address for long and face both different insurance regulations and concerns about who's liable if they get into an accident. But, as far as the department's current problems? Pettus said based on his own experiences, more funding and more services for families would be a big help. He said his mom struggled with a drug addiction when he was a kid and often couldn't find enough money to make ends meet.
"She loved us to death and she did the best she could to raise us and we all turned out great kids. We just had to go to foster homes because we were in poverty. So, we got taken from someone who loved us to live with strangers when some preventative services could have rearranged that and then we could have lived as a whole family and have had to experience any of that," Pettus said.
Chelsea Bramblett said she had a similar experience when she was placed in foster care at the age of 15.
"My mother, she loved us to death. The one thing she, the one thing we didn't lack in our household was love and support. My mother had everything besides the money and the services that she needed," Bramblett said.
And Bramblett said besides providing more services, the DCF should focus more on educating parents about the services that are available to them now.
"When the court case was opened and they started coming in, she wasn't really offered those programs and told 'hey, these programs are available for you.' If those programs would have been available she would have been on track to get her kids and take care of us, but we were placed into foster care and had to age out of foster care, but if she had had those services we wouldn't have had to be separated from our family and face those problems," Bramblett said.
Both Pettus and Bramblett said if a kid must be removed from their home, the state should put more emphasis on keeping siblings together. Bramblett,said it made a huge difference to be placed with her sister.
"I don't think that I would have been able to make it through the foster care system if I hadn't been placed with my sibling because as Daniel said we went through it together, we suffered together, we understood the problems that we faced and we were each other's support system," Bramblett said.
The group also said helping kids who come into foster care when they're older — and therefore aren't as likely to be adopted — prepare for the real world is an important focus. It's something they say another piece of legislation passed last session will help with. It extends care eligibility to a foster kid's 21st birthday.