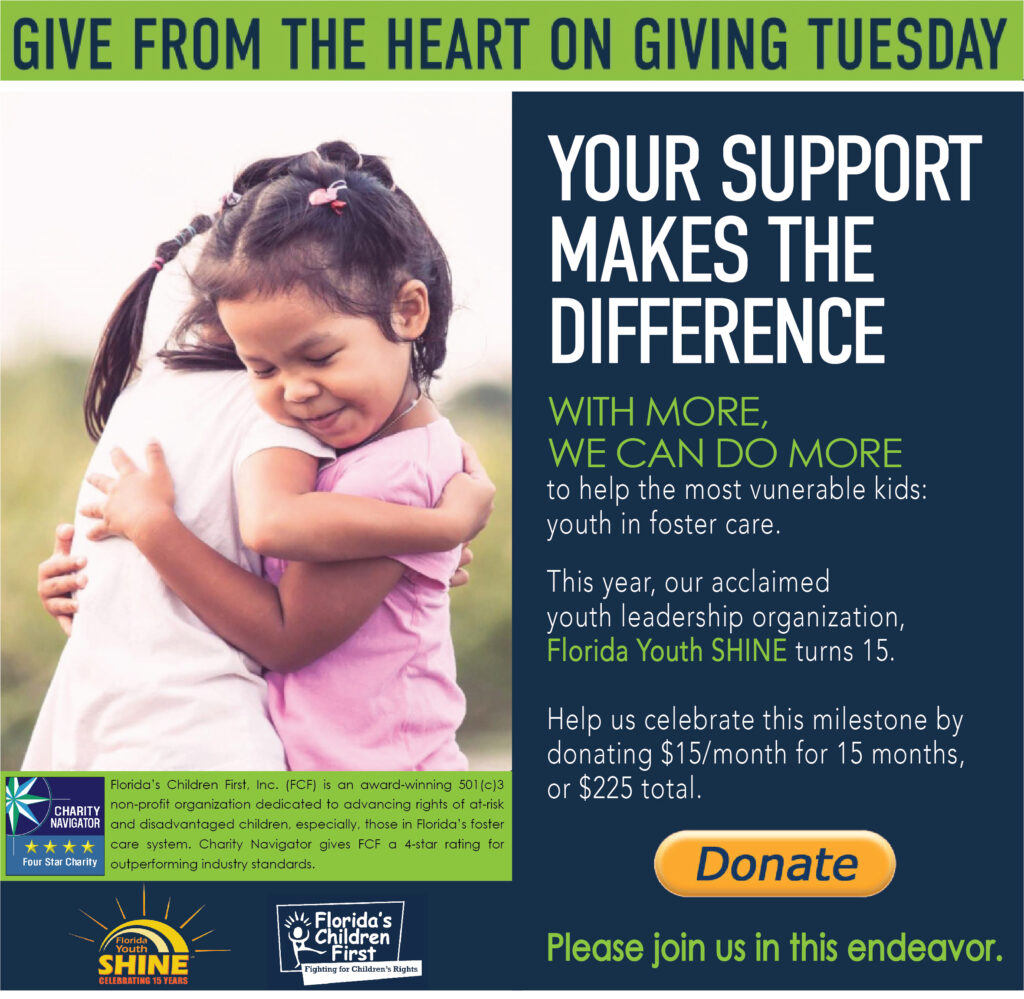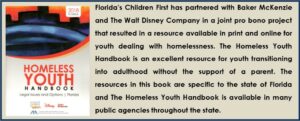 ---
Help Florida Youth SHINE by making a
donation!

Click the Banner to connect to Innocents Lost, the ongoing series by the Miami Herald investigating child deaths in the state of Florida.
Read Transparency Lost: Little disclosure on child deaths, a follow up on the series.
An examination of the efficacy of existing efforts, barriers to usage, and recommendations for reform. Read more in The White Paper.
An Informative Q&A on the application process for Former Foster Youth Medicaid coverage. 

Florida's Children First
Florida's Children First strives to make children a priority in the consciousness of Floridians. Much of our current work relates to children in the child welfare system. FCF works to raise public awareness of children's issues, and build partnerships and coalitions to create a constituency for the children of Florida.
Florida's Children First (FCF) is a non-profit, non-partisan organization dedicated to advancing the rights of at-risk children, especially those in foster care. Uniquely positioned as Florida's premiere independent advocacy organization, our mission is to obtain meaningful and sustainable improvement in Florida's child-serving systems.
click for more information on FCF
What people are saying about FCF
All parts of Florida's child welfare system have to talk to one another. Florida's Children First makes sure that happens…Their contributions are invaluable.
Bob Butterworth DCF Secretary, 2007 – 2009